Canalys reports smartphone shipments in Q1 2023. Apple iPhone is the only vendor showing annual growth – 3%. All other major vendors see a significant decline.
Also, Apple seem to have highest share of smartphones sales in China taking market share of 19.9%.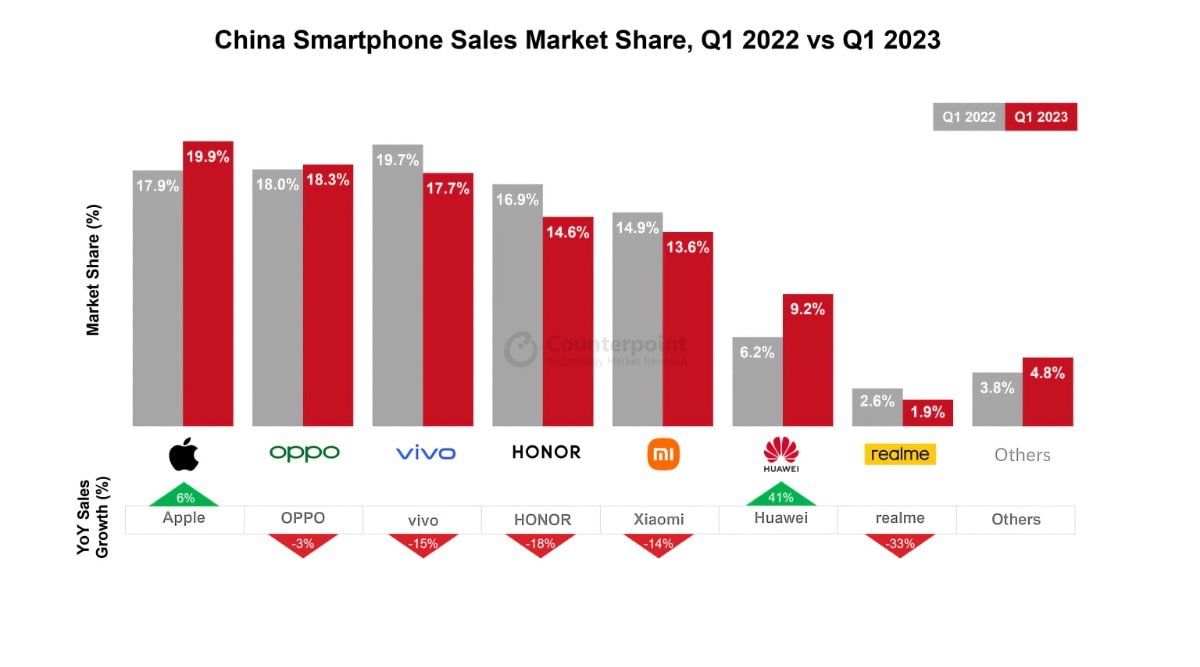 Canalys: Global smartphone market declined by 13% in Q1 2023
Counterpoint: China Smartphone Sales Fall 5% YoY in Q1 2023; Apple on Top With Highest Sales Share
References:
Recommendations
Developer:
Business as usual.
QA engineer:
Business as usual.
PM/DM:
Prioritize iOS app versions, increase user retention, update backlog accordingly.